Een gezellige pubquiz als afsluiting van het jaar of tijdens een kerst- en nieuwjaarsborrel.
Terugblik op het jaar 2023
Gezellig samen bezig zijn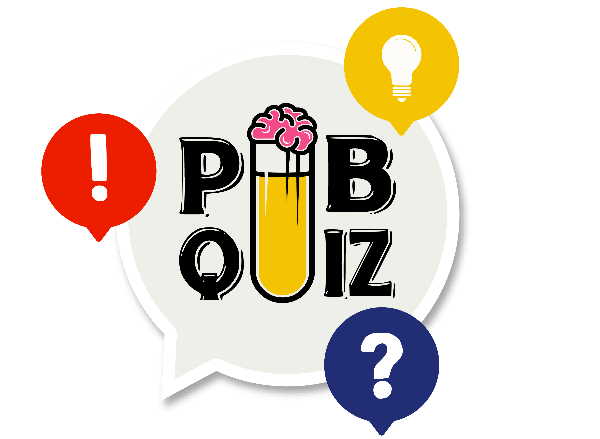 Sluit het jaar af met de kerstballen pubquiz
Een pubquiz is ontstaan in de Engelse pubs en al jarenlang populair in Nederland. Je krijgt vragen en geluidsfragmenten over de meest uiteenlopende onderwerpen., en met je team de taak om deze vragen juist te beantwoorden. De pubquiz is leuk voor iedereen.
In teams van 3-5 personen zit of sta je aan je eigen tafeltje. Op de scoreformulieren die je krijgt geef je de juiste antwoorden. En uiteraard zijn telefoons verboden. Het gaat om de kennis die je al hebt.
De kerstballen pubquiz is te spelen in december 2023 t/m februari 2024. Er wordt niet alleen terug geblikt op 2023, maar er komen ook vragen voor bij van langer geleden. Ben je niet helemaal bij de tijd, dan kun je dus gewoon meedoen.
Inclusief:
Quizmaster
Prijs voor winnend team
Algemeen
De pubquiz duurt 2 a 2,5 uur afhankelijk van de groepsgrootte. Dit kan ook aangepast worden.
Een pubquiz op een eigen locatie is ook mogelijk. Informeer naar de mogelijkheden. (ook in Engels beschikbaar)

Tijdsduur
2 uur
Minimum aantal
15 personen
15-20 pers
21-30 pers
31-50 pers
>50 pers
Op aanvraag
Direct boeken
Beschikbaarheid opvragen